Swipe to the left
Z-wave plus
10 November 2014
6028 Views
Z-Wave Plus is de nieuwe standaard in domotica, bekend als 500-serie of 5e generatie Z -Wave.
Home automation producten met de Z-Wave Plus chip voorzien van een geselecteerde set van uitgebreide functies en mogelijkheden die de gebruikerservaring verbeteren.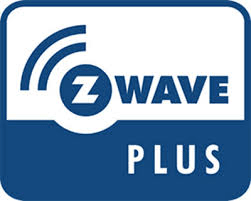 Met de introductie van het Next-Gen Z -Wave 500 hardware platforms heeft Z -Wave zijn systeem versterkt met nieuwe mogelijkheden, waaronder een groter bereik, langere levensduur van de batterij, over The Air upgrading ( OTA ) extra RF-kanalen en meer. Waarbij alles volledig backwards compatibel is met bestaande Z -Wave producten .
kenmerken van het Z-wave plus systeem
50 % verbetering van de levensduur van de batterij
67 % verbetering van de range
250 % meer bandbreedte
3 F -kanalen voor een betere immuniteit tegen ruis en een hogere bandbreedte
Nieuwe Plug& Play Netwerkbrede Inclusion functie
Verbeterde selfhealing en fouttolerantie met Explorer Frame functie
Gestandaardiseerde methode voor OTA firmware-updates ( OTA )
Verbeterde productinformatie capture voor productcertificatie -database
Klik hier voor meer informatie over z-wave plus (engels).